à la carte menu
Our culinary team is guided by our own organic vegetable garden, and we cook in harmony with the seasons. Fresh and local ingredients come together with global influences and the culinary passion of the blooming team. This ensures exceptional flavor combinations, surprising dishes, and a night of gastronomic delight.
opening hours restaurant Zandhoeve 
closed on Fridays to Sundays
Open from Monday to Thursday, starting at 5:30 PM.
blooming business
For our valued business guests, Restaurant Zandhoeve offers an excellent culinary experience with the choice of a three-course or four-course dinner. Our dedicated culinary team utilizes the bountiful harvest from our organic vegetable garden to create seasonal dishes that will tantalize your taste buds.
from the organic vegetable garden
The kitchen of Zandhoeve restaurant is guided by our organic vegetable garden and, consequently, by the changing seasons. For our culinary team, this Hoftuin, where around 50 varieties of vegetables and herbs are cultivated annually, is an endless source of inspiration and a beautiful reflection of the seasons.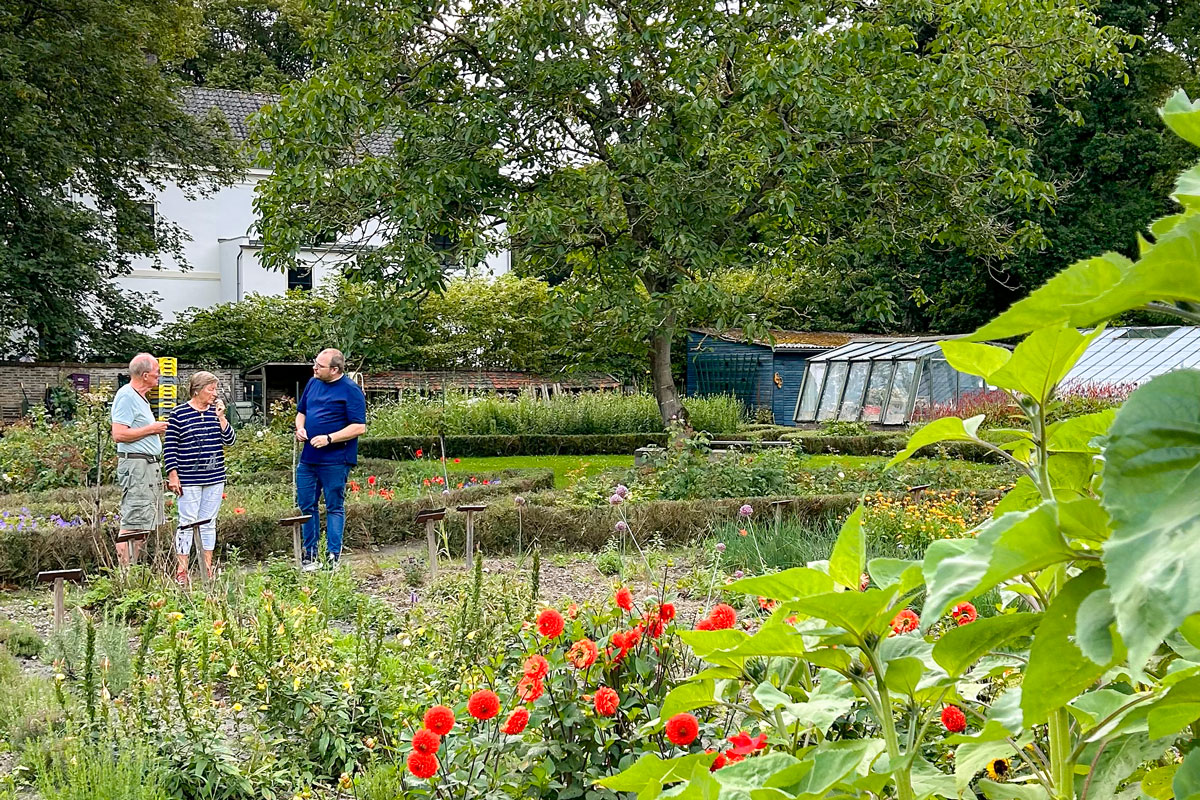 where the worlds of the chef and the gardener come together
where the worlds of the chef and the gardener come together
celebrate Christmas at Zandhoeve
This year, our restaurant Zandhoeve is open for various Christmas dinners
Christmas Eve: À la carte dinner at Zandhoeve restaurant
Christmas Day: 4-course Christmas dinner at Zandhoeve Restaurant
Boxing Day (December 26th): Christmas buffet at Zandhoeve restaurant