take a few days to disconnect..
take a few days to disconnect..
blooming is located in a special place. A place where time doesn't exist. Where darkness is truly dark, and colors will overwhelm you. Wander deep into the forest. Experience the peace and quiet. Conquer the whistling dune sand and the swaying waters of the North Sea and become one with the surroundings. Set out and refreshed with new ideas, you will return at the end of the day, eager to do it all over again tomorrow.
From the hotel, you can discover dozens of kilometers of beautiful hiking trails.
With a single bike ride, you can pass by the dunes, the beach, the charming center of Bergen, and right through the forest.
The longest and highest mountain biking route in the Netherlands is located next to the hotel.
The Schoorlse Duinen is a stunning natural area just 2 kilometers away.
In the dunes of Egmond, you might come face to face with Scottish Highlanders.
book a blooming massage
Every person is unique, and according to our philosophy, each person deserves a unique massage. At blooming, a massage is never the same because we tailor our techniques to the individual. Treat yourself to a moment of relaxation and book the massage that suits you best.
Want to book a massage? Contact us and ensure yourself a moment of relaxation. t. +31(0)72 5820 520 or e. welcome@weareblooming.com
or call 9 with the phone in your room to get in contact with the front office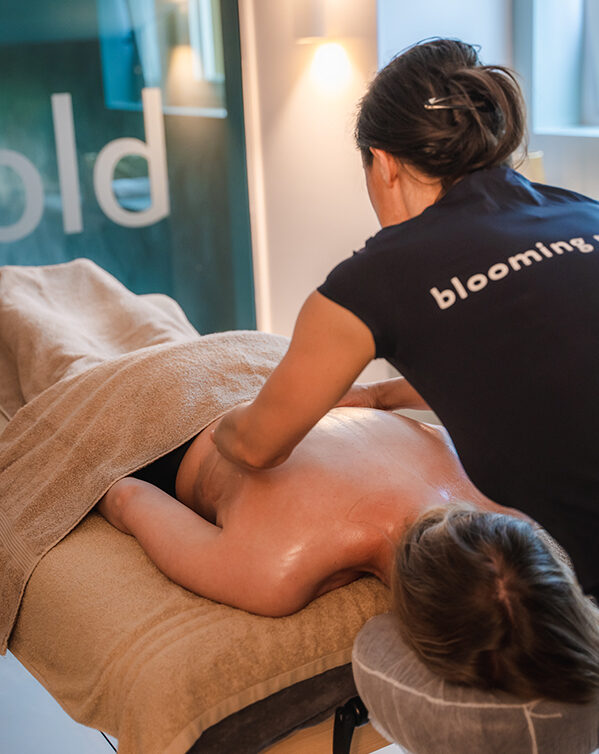 give a blooming gift
Treat your friends, family, or loved ones with a blooming gift voucher. You can choose the amount you want to gift (starting from €50,-). The recipient can then decide how they want to use the amount. It could be for an overnight stay, for a dinner at Restaurant Zandhoeve, or for delicious cocktails in the bar. Who are you going to make happy?